Corleone's KAYO Fitness Center
(516) 742-5445
KAYO Promotions
The next event is July 25th....
- Why Corleone's Kayo Fitness Center? Muscle and Fitness Magazine rates Fitness Kickboxing as the number one fat burner, with over 800 calories burned during a one hour class! Unlike the fitness kickboxing classes offered at other gyms where all you hit is air, Corleone Kickboxing Center uses REAL HEAVY BAGS to give you REAL RESULTS. Hitting the heavy bag improves your muscle tone and your cardio endurance, not to mention in 1 hour it burns up to 800 calories nothing else comes close. Kickboxing will tone and tighten your body better than traditional weight lifting because unlike weight lifting, which may have a tendency to bulk you up, kickboxing actually uses your own body weight at an extreme high-repititious motion. Kickboxing is also an excellent source of relieving the stress we all experience in our daily lives. Corleone's Kayo Fitness Center has been recognized in several national fitness magazines; So stop wasting time, try a class TODAY and GET RESULTS!

Seminars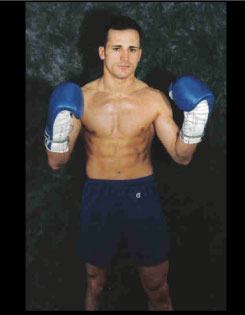 Michael is available for seminars on Boxing and Kickboxing. He will come to your school, gym, or job and talk about boxing, proper stances, correct punching form, footwork, and conditioning, as well as the business of fighting professionally.

cheap nfl jerseys